TRACK OF THE WEEK
http://www.youtube.com/watch?v=3M_4hsA6RqY
Evening, so with all the studying I have been doing I thought I HAVE to do another post to keep myself sane...
So last week I was in my Textiles lesson when I came across this new fabric my teacher had brought in. Not going to lie, I used it for my own purposes and made something out of it (a little off track with my project I know, but i couldn't help myself). It was this delight of a Aztec/African patterned fabric which I sewed together without any difficulties - simple! If you are interested in instructions, feel free to ask.
Anyway, back to my project, I have been doing a few responses I would like to share with you. They are just a few rough ideas plonked onto a mannequin, so bare with me.
So with these responses I concentrated on different shapes which links nicely to Rei Kawakubo who is the designer of comme des garcons (and my other designer choice). She worked with hexagonal shapes in some of her garments which intrigued me.
Additionally, I have been looking at some more Russian icons in the fashion industry. The person that caught my eye this time was a lady called Miroslava Duma, and she has become my new obsession!

Miroslava Duma was an editor for

Harper's Bazaar (Russia)

and now is a freelance writer for numerous publications such as

OK Magazinee (Russia)

,

Tatler and

Glamour (Russia). You will now be bombarded with photos...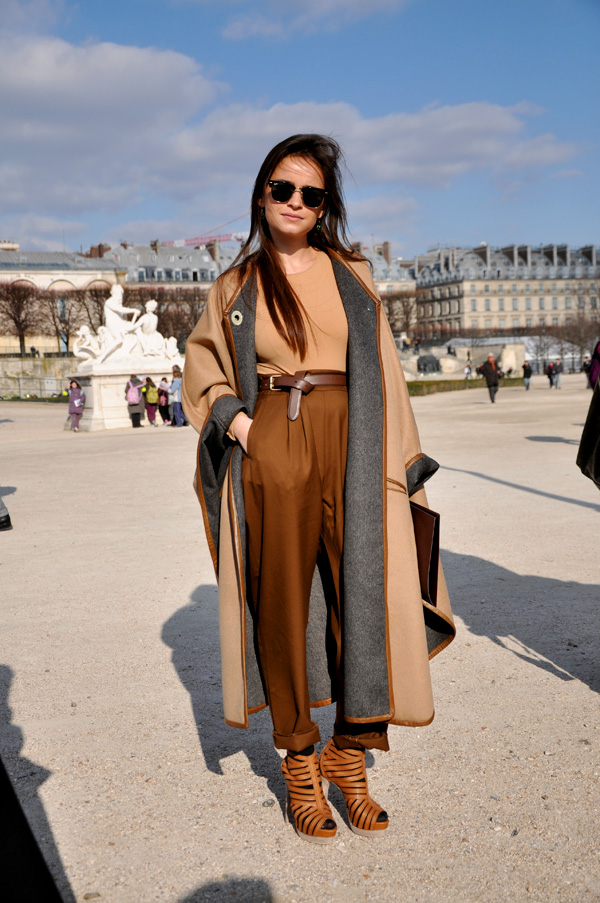 The one above is very her wearing a Vika Gazinskaya, which is a designer from my previous post. Amazing look I must say.
And this, has to be my ULTIMATE favourite of her outfits, and would die for it.
Anyway, I have blown off enough fashion steam for now - let me know with a comment below with any ideas or thoughts you might have.
Karina Xo